Blanket Swimming
Entering the Body by Way of Window
A celebration of slow, focused listening. Juxtaposition of cyclical, seeping melodies.
The paint on the library walls begin to drip, to melt away, as new forms emerge in your perception. An impressive immensity. Familiar contours take flight, melding into a singularity. A conversation heard in the distance. A view of yourself asleep in bed. The singing voices now pull you back despite any resistance. Through the window.
"Recorded on my birthday in 2019, this is my first release that relies solely on turntablism. Crackling string samples, piano, and ghostly voices bring this album into a colorful sonic territory that is quite the departure from the more somber tones of my recent output."
Released September 19, 2021 as free (cc) digital download and a special limited edition cassette tape.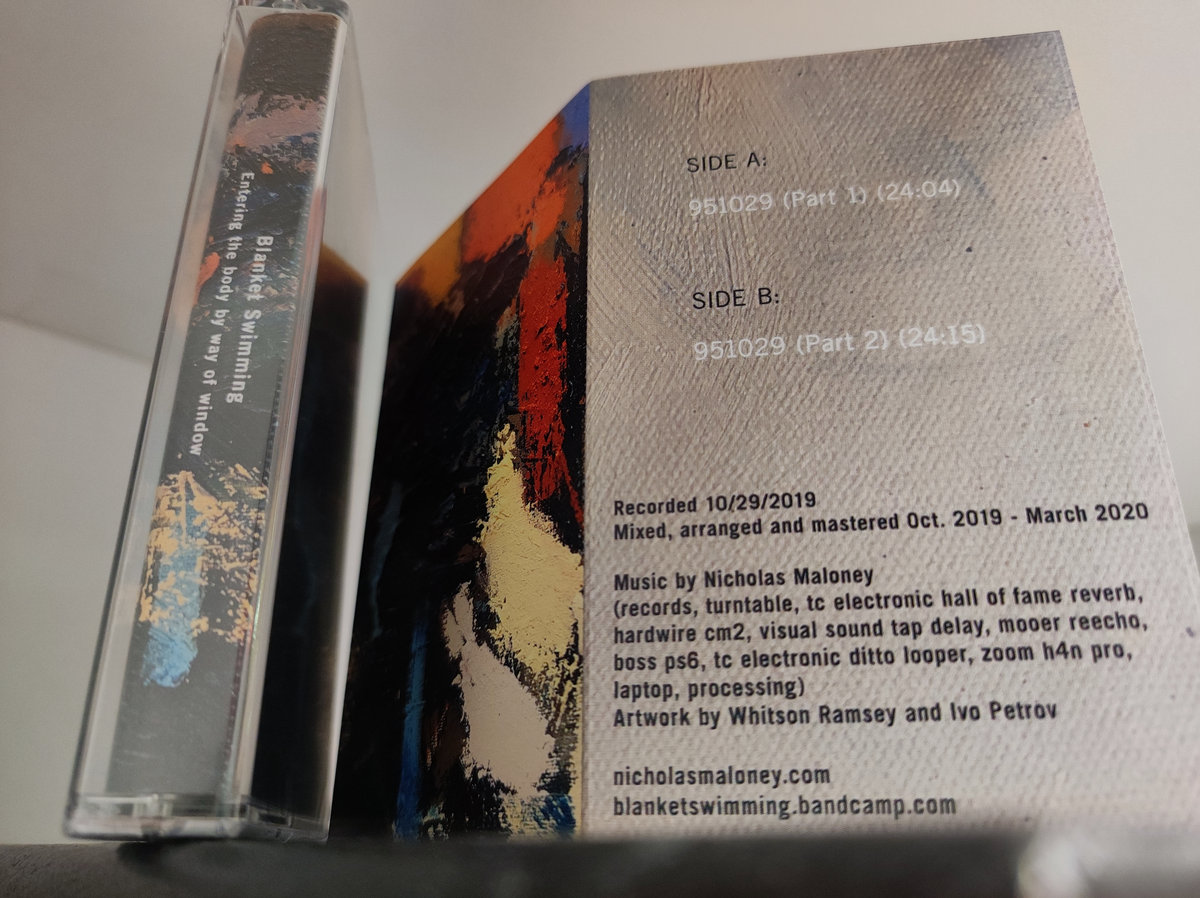 Recorded 10/29/2019. Mixed, arranged, and mastered October 2019 - March 2020.
Nicholas Maloney - Records, turntable, tc electronic hall of fame reverb, Hardwire cm2, Visual Sound tap delay, Mooer reecho, Boss ps6, tc electronic ditto looper, Zoom h4n Pro, Laptop, processing
Artwork by Whitson Ramsey
Layout/design by Ivo Petrov